Key Spokespeople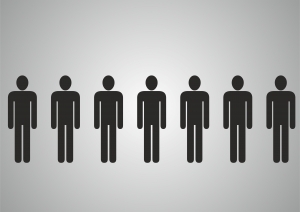 The CIPR provides experienced senior industry figures and spokespeople for comment or interview
Biographical details of primary spokespeople are included below.
is a partner in the Newcastle-based public relations consultancy Bradley O'Mahoney Public Relations. Chairman of the CIPR North East Group for four years, he spent ten years as secretary before that.
He began his career in journalism - working for Westminster Press on regional titles across Tyneside - before moving into PR 25 years ago as a press officer with the Automobile Association.
Tony worked both in-house and in consultancy in London and Dusseldorf before returning to his native North East as managing director of a large marketing services group. He left to start Bradley O'Mahoney Public Relations in 1991.
He has over 18 years experience in PR consultancy and has advised many multinational organisations including Nestle, Unilever, GE, Toyota and Allied Domecq.
Prior to founding Eloqui, he was at Weber Shandwick, the world's largest PR firm, where he was Global Director of Strategy and before that, Chief Executive of the European Corporate Practice
Chris has worked across Europe and in the US, specialising in strategy development, corporate and business to business media relations, CSR, issues management and corporate brand building campaigns.
He is the author of several books on public relations, the most recent being Winning Reputations - How to be your own spin doctor.
is married with three children. He was born in Scotland but now lives in north London. His hobbies include tennis and karate, at which he holds a black belt.
As well as being a Member of the Chartered Institute of Public Relations since 1986 and a Fellow since 2001 he is also a Fellow of the Royal Society of Arts and a member of the National Union of Journalists.
Lionel has been an associate director of the Media Information Group, and company secretary of PR & CI. He is currently managing director of two related companies – Parliamentary Monitoring Services Ltd and Political Wizard Ltd.
Lionel is a member of the CIPR Council and of its Executive Board. He has served on the Training and Professional Development Committee. He is also a CIPR trainer, and runs workshops on public affairs. Lionel is currently heading up the CIPR initiative to consult and involve the Fellows in the future development of the Institute.
During his two years as Chairman of the CIPR's Government Affairs Group it almost doubled its membership, and won the CIPR award for best sectoral group. He attracted a succession of powerful speakers, gave evidence to the Committee on Standards in Public Life, and led fact-finding trips to Northern Ireland, Edinburgh, and Brussels.
is the UK's first full-time Professor of Public Relations, and Director of the Centre for Public Relations Studies at Leeds Metropolitan University, which has the largest department of public relations in the UK.
The Centre specialises in research, consultancy and bespoke training and supports a business incubator in the creative services.
Anne's specialist area of interest is public relations as a management discipline, a key part of which is ethical practice. She gave the Chartered Institute of Public Relations' Inaugural AGM Lecture on the ethics of public relations in May 2002 and has contributed to the development of an international code of ethics for the profession. Anne is editor of the Journal of Communication Management and is co-editor of CIPR's Public Relations in Practice book series.
Before moving into academic life ten years ago, Anne was a full-time public relations practitioner, holding senior appointments both in-house and in consultancy. She is still involved in practice being a non-executive director of the South West Yorkshire Mental Health Trust with special responsibility for finance and communication.
With a background in both in house and PR consultancy, Elisabeth has worked across a variety of sectors and industries from grass roots public relations activity to national consumer work.
Elisabeth specialises in corporate / damage limitation work and she has managed incidents from a fatal plane crash to BSE, foot and mouth, industrial tribunals, land mark court cases and medical errors. Elisabeth is recognised as a leader
in this field in the Midlands and has lectured at Birmingham University and Wolverhampton University on the subject.
Prior to setting up Liquid Public Relations, she was Managing Director of one of the largest PR consultancies in the Midlands. Her clients have ranged from Kellogg's to Lloyds pharmacy, Focus Housing Association to Butcher's Pet Care. She has been UK PR Manager for the States of North Carolina, Nevada and the City of Las Vegas.
In 1995 Elisabeth was named CIPR Young Communicator of the Year. She became Chairman of CIPR Midlands in 2001 and helped to bring the Institute's Diploma to the region. Today, Elisabeth is a director of the Chartered Institute of Public Relations and Chairman of the its Business Services and Revenue Committee. In November 2003 she was awarded a Fellowship of the CIPR for services to the industry - the youngest person ever to be awarded such a high industry accolade.
has been Director-General of the Chartered Institute of Public Relations (CIPR) since October 1998. He is principal advisor to the Institute's Council and is responsible for the delivery of the Institute's modernisation strategy drafted by him on his appointment. The CIPR is now regarded as one of the world's leading PR and communications organisations.
Colin Farrington regards his main achievements as the improvement of communications with members, including the launch of Profile magazine in October 1999 and the award-winning website www.cipr.co.uk, now achieving over two million page downloads annually and with over one thousand pages of information.
Colin has also led on strategic reviews of professional practice and membership arrangements; in forging new international alliances; and revitalising the Institute's regional and sectoral groups. An ongoing task is the promotion of the reputation of the public relations profession. Colin Farrington is a regular writer and broadcaster on reputational issues in Europe.
Membership of CIPR (currently 8000) has grown 40% since his appointment and is targeted at 9000 by 2005.