Who Needs PR Services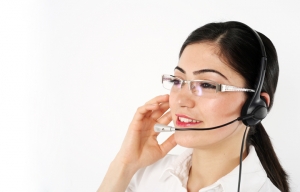 PR services are sought after by many organisations, companies and prominent individuals. A PR specialist communicates with the public and media in their behalf in order to present them in the best light. This helps their clients create and maintain a good reputation. But it also helps them stand out from the crowd and attract attention of both the public and media as well as create a two-way communication.
The Usual PR Clients
PR services are utilised by many organisations and individuals who want to create a better image of themselves in public. The most frequent clients of PR firms include:
businesses; they utilise PR services to present their products/services and the way their firms work and of course, create a strong relationship with the customers and reach more potential buyers

non-profit organisations; examples include charity organisations, schools, hospitals, etc. who use PR services as a part of fund-raising events and promotion campaigns

notable individuals; examples include celebrities who use PR services to communicate in their behalf with the media and their fans but PR specialists are also highly sought after by politicians who can succeed only if they have a good public reputation
Benefits of Using PR Services
PR specialists are professionals who have the knowledge and skills to communicate with the public and media. Many come from the lines of journalists and know exactly what it takes to attract public attention which is the key to success in the increasingly competitive business world. But they also know how to respond in critical situations and protect their clients' public image and reputation.
By helping create and maintain a good reputation in the public, PR specialists and firms play an important role in the overall success of their clients. For example, an effective presentation of the products/service significantly increases the sales by presenting them in a consumer-attractive way. Politicians, on the other hand, can count on support of their voters only if they have a good reputation.
How to Utilise PR Services
Most organisations and individuals who decide to use PR services hire a PR firm or specialist only for specific tasks. Examples include presentations of a new product/service, communication with the public and media during political campaigns or fund-raising events, management of unpleasant situations and controversies, etc.. But many also work with PR firms on a regular basis, while a growing number of companies and organisations have their own PR department. If you decide that hiring a PR company to help with your public relations campaigns is the right choice, consult our list of the best PR companies before deciding who to hire. There you will find not only recommendations on respected PR agencies, but also tips on selecting the right one for you and your business.