SEO PR - The Definitive Guide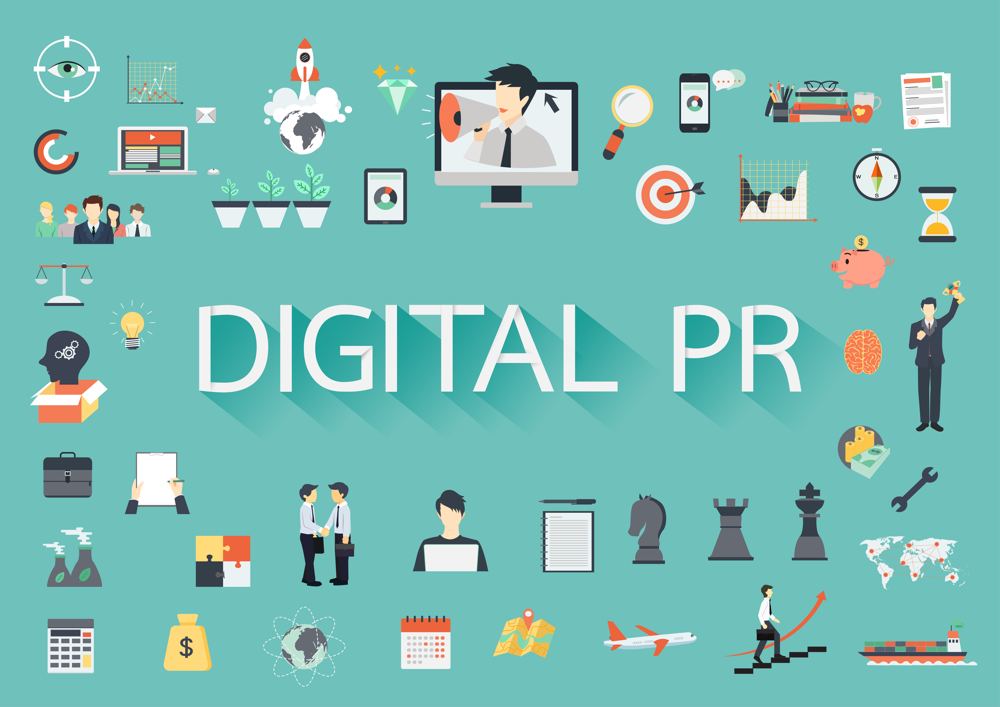 Photo credit: Somjai Jathieng / Shutterstock
What is SEO PR? Well, SEO PR (most commonly referred to as Digital PR) is the process of creating newsworthy content that is outreached to journalists and publications in order to earn top-tier coverage and backlinks.
What does successful SEO PR look like?
Media placements on relevant and powerful websites

Being positioned as a "thought-leader" in your industry

Increased referral traffic to the site you're targeting from the links earned

Increased in branded search traffic following the success of the campaign

An increase in organic search visibility over time

An increase in sales, traffic and/or enquiries as a result of organic visibility increasing
Why is SEO PR necessary?
Anyone with a vague understanding of Digital PR and SEO knows that link building is the key to any successful campaign. These links are best acquired through targeted digital PR campaigns, instead of other strategies and techniques which may fall outside of Google's guidelines and may result in a penalty - the last thing anyone wants.
The process of SEO PR relies on creating newsworthy and useful content that journalists will be scrambling to use in their articles, whilst linking to you or your client's site as well as credit.
By doing this, you can secure a wide range of links from both powerful and authoritative websites, and sites relevant to you/your client's niche, thus increasing brand awareness and resulting in a whole host of SEO benefits.
Benefits of SEO PR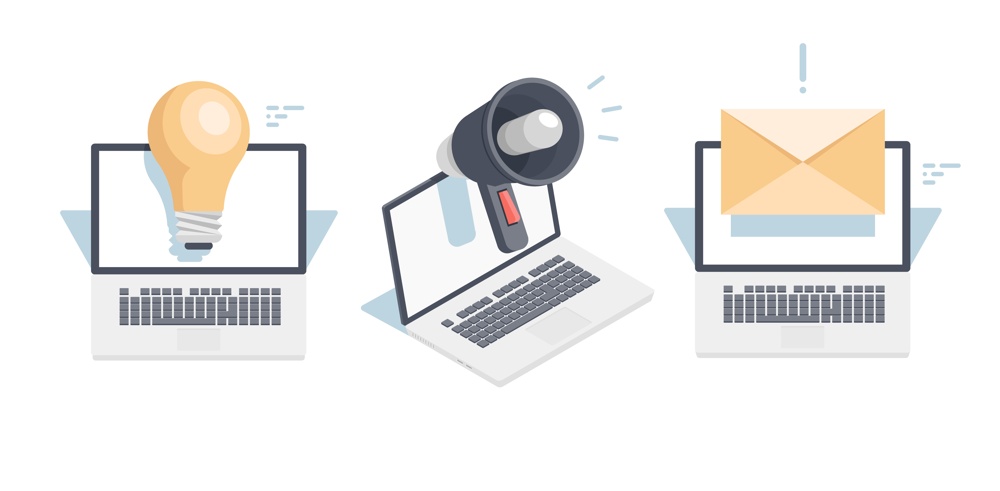 Photo credit: fullvector / Shutterstock
It's clear that a digital PR campaign can significantly help your SEO efforts. Some of the many benefits include:
Top-tier backlinks
The act of earning backlinks from high authority sites can be hugely beneficial for your website, large or small. When outreaching an SEO PR campaign, consider focusing on publications that hold a certain amount of power within your industry in order to get those all-important links.
However, it is not just gaining backlinks for the sake of it. You can't just get links anywhere. They need to be placed in order to add value to it and provide usefulness to the reader, which is why it is referred to as earning links.
When combining these two aspects (authoritative sites and relevant niche sites), you get high-value backlinks that will give a boost to your site's Google search rankings.
Increased brand awareness/reputation
Your online reputation is what people see when they type your brand name into a search engine. It covers the first page of results and is the first thing potential customers will base their opinion on, so it pays to spend time making sure it's the best it can be.
It doesn't just cover your own website (although it should already be right at the top) but also any articles or other sites that link back to yours. By using digital PR and SEO techniques, you can almost make a bespoke full-page advertisement for your brand. Mentions from high-authority websites, customer reviews, and independent articles will all help to sell your business.
Increasing website traffic
From getting good links from relevant and high-quality websites and publications, you will undoubtedly see an increase in referral traffic from users clicking onto the links you have earned. In turn, this not only shows Google that your website is "good", but also that it can be trusted, which is an important ranking factor to Google.
Not only does this increase traffic, but it is likely to increase the number of conversions on you/your client's site. After running SEO PR campaigns, many people/clients see an increase in sale and enquiries - a direct result of the referral traffic from the links gained.
Be a thought-leader
By running cleverly thought-out SEO PR campaigns, you/your client can be positioned as a thought-leader and credible source on topical/industry information and news. This is a major benefit as people will remember you or your brand's name and turn to you/the brand for advice/information in future.
Measuring the Impact of SEO PR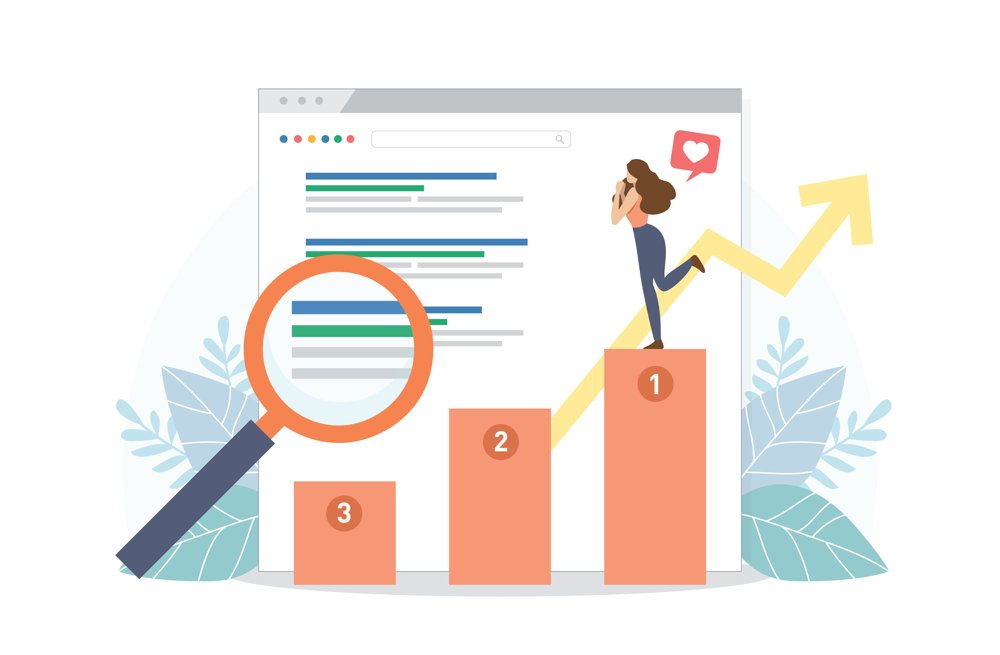 Photo credit: fullvector / Shutterstock
One of the downsides of traditional PR is the difficulty to measure the effectiveness of a campaign's customer awareness, trust, and overall sales. While there are metrics you can use to judge the value in digital PR (such as how widespread the coverage is, comments, estimated views, key message delivery, etc), these methods do not necessarily show the usefulness of the brand themselves.
This is where SEO PR comes in. It is incredibly data-driven and can accurately present the results of various campaigns. This is especially handy when working with a client as you are able to show what you did and how it affected their online presence.
Say your shoe brand ranks in position 11 for the keyword 'best running trainers' and after a few cleverly planned link-building articles and a content plan, it shoots up and places at position 3. More potential customers will then be clicking onto your site and converting into customers by making a purchase. From this, there are many metrics you can use to judge how well your campaign did, such as website traffic and increased revenue.
How to create a successful SEO PR campaign
Now you know the benefits of combining digital PR and SEO, as well as the ease of measuring the impact, you may be wondering how you can get on this link train yourself. Here are key steps to follow to create a good digital PR campaign:
1. Come up with a unique idea
The first stage of any successful SEO PR campaign is coming up with an idea that is unique and newsworthy to gab the attention of journalists and readers alike. The idea should be realistic and feasible, so be sure to conduct some research on what kind of data is available and what kind of campaigns has been done before (and when) to identify whether the idea is good enough.
It's also important to pick an idea that is relevant you/your client's niche as this can, again, help to establish you/your client as a thought-leader in the industry.
2. Research and collect data
Once you have settled on a good SEO PR campaign idea, it's time to begin researching and collecting data that will help your campaign. This could be in the form of a Freedom of Information (FOI) request, which involves local councils sending over new data relating to a specific topic. You may want to speak to experts to add quotes to back up your campaign, or using third-party tools.
However, some ideas won't require primary/secondary research - particularly creative campaigns - but time will still need to be set aside to research the idea thoroughly before starting.
3. Craft Content Around the Results
The next stage of your research will be collating all the research and data into one package. Often, this is in the form of a press release, as well as a creative asset published on the client's website. The press release should highlight aspects of the research for the journalist to skim through, whereas a creative on-site asset will include all information for the journalist, and readers, disposal.
This content can have a major effect on the success of the digital PR campaign. Consider the design of the press release and content asset and ask yourself the following questions: Does it stand out and look appealing? Do I have a clear and interesting visual to accompany the campaign? Is the content structure easy to understand and digest? Have you conducted keyword research using a site like SEMrush to include relevant keywords relating to the campaign to help Google users and journalists find the content easily?
Bear all of these things in mind.
4. Outreach
Put simply, outreach can make or break a campaign. You might have a unique idea with the best data, press release and content asset ever made, but if no one knows about it, it's pretty much redundant.
To earn those all-important top-tier links, content must be outreached to the relevant media contacts so that the content gets in front of the right people. This is how the magic happens, and journalists write stories about the data you produced.
In conclusion, digital PR and SEO work perfectly alongside each other. Backlinks are key to securing a high ranking on the SERP, and through researching, writing, and supplying helpful content to journalists and high-quality sites, you'll soon be earning them.
Make sure you're taking advantage of these SEO and PR techniques in order to give a boost to your brand's ranking, visibility, and public perception.