Choosing the Right PR Firm/Specialist
PR Department Vs Hiring Outside PR Services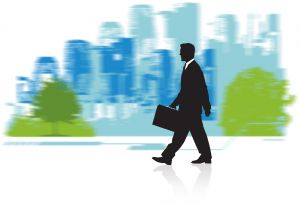 If you own a business and would like to benefit from utilising PR services, you have two options. You can either create a PR department and employ PR staff or hire outside PR services. The first option is without a doubt a better idea because the entire PR department is working for you alone. As a result, you can expect a better service than from a firm which is working for multiple clients.
The Cost Result Ratio
Having own PR department significantly increases the costs of operation because PR specialists are quite expensive. In fact, most small and medium sized companies cannot afford to hire even a single full time PR specialist. This is due to the fact that you do not only need a PR specialist but you need a good PR specialist if you want to benefit from utilising PR services. If you cannot afford to employ a full time PR specialist, the only option is to hire outside PR services which can boost your business as well.
Tips on Choosing a PR Firm or Specialist
Whom you hire to carry out PR for you, of course matters a lot in the overall effect of the PR campaign. When you will be choosing between the many PR firms and freelance PR specialists, you are therefore recommended to pay attention to the following factors:
Reputation. Obviously, you need someone who knows their job inside and out if you want to benefit from PR. So take some time for research on particular firms and specialists to see who are their clients and what do they say about the quality of their services.

Experience and expertise. The more experienced the PR personnel the better. But established PR specialists are typically also considerably more expensive than those at the entry-level who are not necessarily any less effective than their experienced colleagues. In order to prove themselves and create a good reputation, they often work twice as hard as their famous counterparts and as a result, they often bring excellent results. Hiring non-established PR specialist, however, can be a gamble which is why you should ask yourself if you are willing to take the chance, or better yet if you can afford to take the chance.

Specialisation. Many PR firms are specialised in particular fields of PR. While some focus on financial PR and communication with potential investors, stockholders, etc., the others specialise in consumer PR which is focused on presentation of new products/services to the target customer audience. You are therefore recommended to determine your PR needs before you start looking for PR services.

Cost. PR services do not come cheap and most businesses cannot afford to hire the best PR firms and specialists. Watching for the cost of the services is of course highly important but it is a good idea not to try to get too much for too little. PR firms and specialist in the most favourable price ranges are forced to work for multiple clients at a time which in turn may compromise the quality of their service.